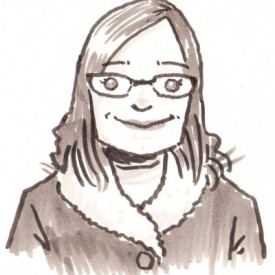 Please take a look through the other pages of this site to see more about what I've been up to lately. But here is a potted professional history:
I left university with a useless degree in Combined Studies and a genuinely handy postgraduate diploma in Arts Management, headed straight down to London via a stint at the Edinburgh Film Festival, and with no experience, no money and no contacts, but full of the bravado of youth, decided to open an emporium and lowbrow art gallery, along with my brother, in Waterloo. The Last Chance Saloon was featured in the top 15 of Time Out magazine's Hip 100 list within a month of opening, and was the first space in the UK to exhibit Californian-style lowbrow art, courtesy of shows by Vince Ray, Coop, Frank Kozik and others. It existed for almost five years and is still remembered wistfully by many discerning cultural types.
I went on to co-found the arts and culture magazine Nude, which was distributed internationally and sold in galleries such as the Tate, Pompidou Centre, MOMA, The Serpentine, The Victoria and Albert Museum and many more, as well as both chains and independent shops such as Magma and Rough Trade. The magazine ran for a glorious 17 issues and went out with a bang with a Best Of Compilation.
Since that time I have worked as a freelance writer, journalist, editor and lecturer. I remain as culturally active and engaged as ever, with the arts continuing to provide me with much mental stimulation.